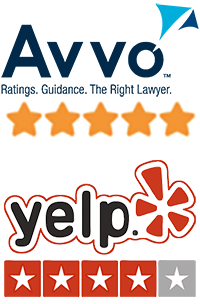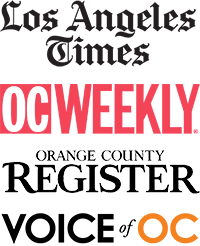 From felonies to misdemeanors, the law office of James Crawford has taken care of all.
The law office of James Crawford has taken care of all. Having a professional defense by an experienced lawyer is your best option. With resources from a criminal defense attorney at your side, you will have a more favorable chance of finding a positive outcome. Our firm assists clients in a variety of criminal charges, from felonies to misdemeanors including the following:
California takes drug crimes seriously. Even possessing small amounts of illegal drugs may result in serious penalties. Penalties increase dramatically if you are charged with intent to distribute, manufacturing, or trafficking. Are you struggling against a drug possession, trafficking or importation criminal charge at the state or federal level because your rights were violated? Regardless of the circumstances of your arrest, you deserve the most efficient, effective, exceptional criminal defense representation you can find — which describes the Law Offices of James M. Crawford in Orange County. Depending on the circumstances of your situation, Mr. Crawford may be able to help you obtain a favorable plea deal, help you prove your innocence, or even get the charges against you dropped completely.
Driving under the influence is both a criminal and administrative matter. Drivers caught with alcohol levels in their blood or breath that exceed legal levels, or those who refuse to take a chemical test, are dealt with in two ways:
They are prosecuted for the criminal offense of DUI or refusal. Criminal penalties can include jail and prison, fines, treatment, probation, and license suspension.
They are subject to licensing action by the Department of Motor Vehicles.
At the Law Offices of James M. Crawford in Orange, we have the lawyer, the support staff and tradition of personal service that can make a difference in your drunk driving and license revocation case.  Mr. Crawford takes the time to have one-on-one consultations with his clients and develops a strategy that is most effective for each given situation.
Have you been charged with a weapon offense such as unlawful use or possession of a firearm? Talking to a criminal defense lawyer should be your first priority in this matter. If the firearm was in fact fired, you may be facing enhanced penalties.  There are a variety of legal defenses that you can use to fight Penal Code 25400 PC charge. Mr. Crawford can help you figure out which apply.
The act of domestic violence, or harming another member of your family, is frowned upon in society today. Unfortunately, while many cases go unmentioned, many more cases involve false accusations for a variety of reasons. Domestic violence are charges that require in-depth investigation by an experienced criminal defense attorney, if justice is to be served. In Orange County, the skilled criminal defense lawyer whose tenacity at trial and sterling track record can benefit you is James M. Crawford. His proven talents at research, case preparation, negotiation with prosecutors and forceful trial advocacy are well known in the criminal defense community.
A person who faces accusations of rape, sexual battery or statutory rape can face job loss, financial hardship and strained relationships with friends and family – before a conviction even occurs. James Crawford specializes in defending clients that are charged with California sex crimes such as:
Child Sexual Abuse
Date Rape
Indecent Exposure
Lewd Conduct – Engaging in Lewd Conduct
Lewd Conduct – Solicitation for Lewd Conduct
Lewd Acts with a Child
Oral Copulation by Force
Possession of Child Pornography
Prostitution – Engaging in Prostitution
Prostitution – Solicitation of Prostitution
Sex Registration (Failure to Register)
Sexual Battery
Statutory Rape
Mr.  Crawford will interview witnesses, investigate all the parties involved and review all the evidence — retesting evidence if necessary. Mr. Crawford will provide an aggressive defense. Prosecutors and police work hard for a conviction. You can be assured that Mr. Crawford will work even harder in your defense.
The penalty for sexual assault or another sex crime can be a lifetime sentence. Attorney James Crawford has the criminal defense experience and the personal commitment to provide a defense aimed toward a dismissal or reduction of charges.
First Degree Murder
Second Degree Murder
Vehicular Manslaughter
Voluntary Manslaughter
If you are being accused of murder talk to a murder defense lawyer who has expertise.  Mr Crawford provides aggressive intervention to protect your future. What you need is a proven successful criminal defense attorney with the skills, vision, and creativity to fight for your freedom. Mr Crawford has handled numerous murder cases and will care about your future, ready to fight for you.
Many young children and teenagers make mistakes. If your child has been charged with an underage offense, it is important to get the legal help you deserve. In some cases, a juvenile may be prosecuted as an adult depending on the offense, therefore facing harsher consequences.
Underage drinking
Underage DUI
Drug possession
Truancy
Theft, shoplifting
Destruction of property
This does not have to ruin your child's life. A juvenile crime does not go on a permanent criminal record. The records are sealed. It does help to have a lawyer to assure the court is aware of all the relevant circumstances and can provide an outcome that fits your child's needs. It is especially important to have a criminal defense lawyer. Mr. Crawford is very experienced in juvenile crimes defense and can explain what is happening, what the options are and how you can support the process your child is going through.