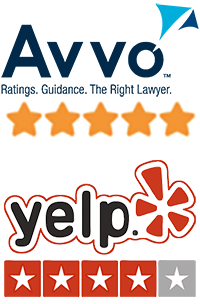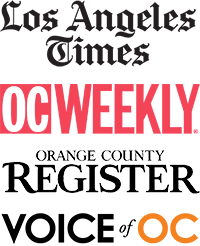 We know how to proceed with habeas corpus petitions
Under federal law and rules of the Constitution of California, any person who believes he or she is wrongfully imprisoned or otherwise detained can petition to challenge their imprisonment. Depending upon the situation, this may be done through an appeal of a conviction, a writ of habeas corpus or a wrongful imprisonment civil lawsuit.
Common grounds for habeas petitions include:
Ineffective assistance of defense counsel
Prosecutorial misconduct
Incompetency during trial
Discovery of new exonerating evidence
Changes in the law
Unconstitutional criminal law
Understanding A Writ Of Habeas Corpus
A writ of habeas corpus is designed to be an effort of last resort to overturn a wrongful conviction. The court requires a person exhaust all other remedies, such as filing an appeal to a higher court, before filing a writ of habeas corpus. In addition, a person must file the habeas corpus petition using the same argument that was used in an appeal.
A person is only able to file a petition of habeas corpus if he or she is being detained or because one's freedom is restricted as the result of a conviction. For example, a person who is convicted, out on parole and unable to move freely can file a habeas corpus petition.
A habeas court petition can be filed in state court or in federal court if all state options have been exhausted. Successfully arguing a writ of habeas corpus is extremely challenging. Courts insist on clearly convincing evidence in order to issue a writ of habeas corpus.
Because a petition is frequently based on an argument that judicial errors were made in the original legal proceedings, a petition of habeas corpus often is filed by an attorney who was not involved in the original proceeding.
How Habeas Corpus Is Different From An Appeal
An appeal is usually filed immediately following a conviction and sentencing. Appeals are limited to information that is in the record. This is one difference between an appeal and a petition of habeas corpus. The latter can address issues that are not in the record.
In order to win an appeal, three things must occur:
The trial judge must have committed an error.
The defense lawyer objected to the error at the time it was made.
The error was harmful and can be shown to have negatively affected the outcome of the case.
An appeal can result in the court overturning a conviction, awarding the petitioner a new trial, awarding a new sentencing hearing, or upholding the original conviction and sentence.
Have You Been Wrongfully Convicted?
Attorney James M. Crawford has extensive experience handling criminal appeals in state and federal courts, as well as petitions for habeas corpus. We welcome the opportunity to review the facts regarding your conviction and recommending an effective course of action. Call (714) 538-0305 or use our online contact form to schedule a consultation. We represent clients throughout Orange County and Southern California from offices in Orange and San Bernardino.
More Details About Habeas Corpus
The Writ of Habeas Corpus is the legal system's last line of defense against unlawful incarceration. Anyone who is in prison, or otherwise restrained in some way by the criminal justice system, can bring a writ of habeas corpus petition to challenge their imprisonment.
As a criminal appeals attorney, Mr. Crawford files writs of habeas corpus to challenge all improper actions at criminal trial. He has been successful appealing convictions and sentencing by investigating new evidence. Mr. Crawford can frequently demonstrate that evidence used at trial should have been suppressed – or that evidence favorable to your defense was wrongly excluded. Habeas corpus writs can be filed many years after appeal rights have expired if new evidence is shown. Habeas corpus writs are an important way to get to the Federal Courts to reverse a state conviction.
Habeas petitions are difficult and having a lawyer with experience in habeas practice can make a big difference in your case. Most petitions are denied with no reason or comment from the court. Many lawyers are aware of Habeas Corpus relief, but there are very few attorneys who have experience in preparing and litigating petitions for a Writ of Habeas Corpus. James Crawford not only has experience in habeas corpus cases but something else more important: a track record of success. Mr. Crawford has worked on numerous habeas cases and has achieved results for our clients that have changed their lives.
If the writ is granted, the accused may return to court to have their case reviewed in light of the potential miscarriage of justice. You may be able to reduce your term of imprisonment, or eliminate it entirely!
Having representation from an experienced criminal appeals attorney such as Mr. Crawford can make all the difference to getting your freedom. Your opportunity to discuss Habeas Corpus plans at length and in confidence is your initial consultation with the Law Offices of James M. Crawford. Please call (714) 538-0305.