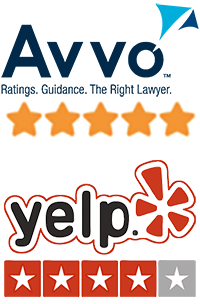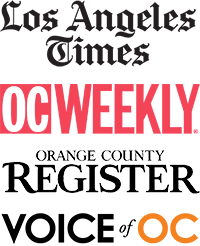 A lawyer that is committed to criminal defense
Serious criminal charges are never welcome. Families become divided, finances drained, futures clouded and uncertain.
The best way to get "ahead" of the situation is to retain the most aggressive, tenacious, successful defense representation you can find.
In Orange County, the first name that should come to your mind is James M. Crawford, of the Law Offices of James M. Crawford in Orange.
Mr. Crawford offers the proactive legal guidance you need, and the one-on-one personal service you deserve, when you face the consequences of criminal charges.
Our respected law firm's founder established his practice more than 20 years ago to assist people just like you who want to turn their lives around. He knows the gravity of the struggle you face. He knows the severe penalties awaiting you if you are convicted. And he knows how to present arguments that resonate with judges and juries in Southern California's state and federal courts.
Best of all, James M. Crawford knows how to get results.
Two quick things to remember: Don't postpone the selection of the right criminal defense lawyer for you; and secondly, do not, under any circumstances, speak to law enforcement about your arrest until you have spoken with James M. Crawford in Orange.
Your initial consultation can be arranged at a moment's notice. Call now — at (714) 538-0305, day or night — or remain at our website to send an email message. We promise to reply promptly.
An Over 25-Year Trial Track Record On Your Side In Southern California's Criminal Courts
James M. Crawford is a born litigator, an advocate whose instincts and insights truly come alive at trial. Defendants facing charges of financial crimes or fraud, drug crimes or violent crimes, theft or juvenile crimes, benefit from Mr. Crawford's rapport with judges and juries.
Government lawyers could be mounting a credible case against you even as you read this. Act now to retain experienced criminal defense representation by contacting our Law Offices of James M. Crawford. We are available to you right now, you may reach us by phone at (714) 538-0305 or you may email us through our contact page.
DUI/DWI
Driving is an essential component of life for most Southern Californians. If your driving privileges are threatened by one or more arrests for drunk driving, only the most experienced DUI defense representation can increase your chances for retaining your license or reinstating a suspended or revoked license.
Murder Or Manslaughter
Murder or manslaughter charges are among the most serious criminal charges a person can face. If you face murder or homicide charges — or even if you have been questioned in relation to a homicide — it is critical to enlist the services of an experienced criminal defense attorney.
Juvenile Crimes
Has a minor criminal offense put your teenager's freedom and academic standing at risk? Has a serious felony charge placed him or her in a position of perhaps being tried as an adult? The juvenile crimes defense lawyer you can trust with your child's future is James M. Crawford, at the Law Offices of James M. Crawford in Orange, California.
Felonies and Misdemeanors
In addition to the practice areas detailed above, the Law Office of James M Crawford can defend your rights when you're faced with felony or misdemeanor charges including illegal weapons possession, sex crimes, theft crimes (burglary, forgery, petty theft, auto theft, and grand theft), shoplifting, assault, and battery.